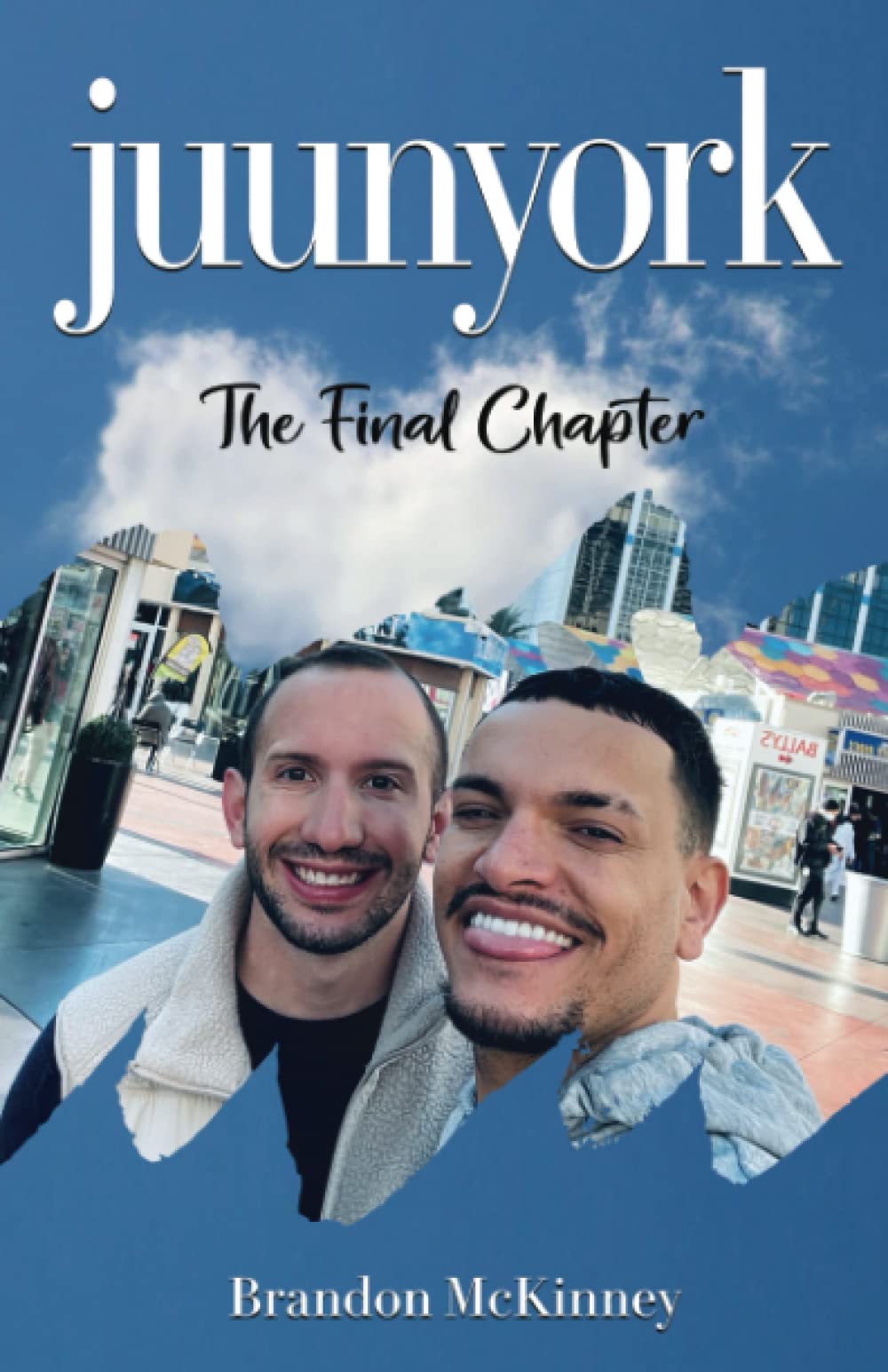 Biography, LGBTQ, Romance
Date Published: August 3, 2022
Publisher: Gatekeeper Press
The Final Chapter is a true story about a romance between a man, Brandon, who falls in love with a Brazilian social media influencer, Junior. The story begins on the first day they meet and follows them through the next eight months of their relationship. It ends with their final tragic day together.
Each month shows the progress of their journey and the role social media plays in their love. It outlines the current fashion of LGBTQ dating involving apps, open relationships, and the evolving meaning of exclusivity. Witness their passionate sexual experience, their romance, explosive outbreaks, and multiple vacations.
In their final months together, feel their love before a tragic accident destroys it.
Excerpt
Day 1
I wish I could say I met Junior at a store or a restaurant or we had some amazing occurrence where we locked eyes and had a cute awkward encounter, but that was not the case. I met Junior on an app that many of us know all too well in the gay world, "Grindr". One night, I got a message from a very attractive Brazilian man and our sexual preferences seemed to be a good match. We began talking that night for a little bit, but unfortunately I had plans that evening and told this guy to please save me as a favorite and we would circle back. I went to sleep early that night once I got home and moved on to the next day as normal. I worked my normal 8-5 and messaged a few other guys throughout the day on this app. As the evening approached, I had a friend's birthday dinner to celebrate. I never knew that evening, I would be meeting someone who I would fall desperately in love with. However, I would have to go through a few twists and turns before this encounter occurred.
I wrapped up my day at 5:00 o'clock and was planning to celebrate somewhat of a new friend's birthday. The event was occurring around 8:00 that evening. I went to the gym as normal after work and then took a shower and began getting dressed for the evening. I decided to check Grindr again and remembered the attractive Brazilian I was chatting with the night before. I reached out and asked how he was doing. He gave me a quick response. He would be in the Orlando area that evening but would have to go back home that night, which was about an hour away. I responded that I would like to see him tonight, but had a birthday party to attend first, but I would reach out to him that evening. He gave me a thumbs up or some type of quick response to let me know he understood.
I went to attend the birthday party that night. I began driving downtown, which is about 30 minutes away from me. About half way to the event, I realized I had forgotten my driver's license at the gym and had to turn around and travel to the gym first. You will realize throughout this story, I am a bit forgetful and I stress myself out pretty routinely. I would love to say Junior helped me with this, but he was just as forgetful as me and lived his life without much organization or structure.
But anyways back to the birthday event. I finally made it to the club downtown that evening. I provided my ID that I finally had to the staff and entered the party. The party was a great time. I was able to meet a few people and have a few drinks. I posted a picture while at the event and tagged the location. Over the next hour, 2 or 3 guys that lived downtown had reached out to me from that photo asking if I wanted to link up that evening after my party. One was a prior fling that had lasted about 2 months. The other was a guy that I had experimented with prior as well. I know this does not put me in the best light and it makes me seem that I had hooked up with many people. However, the truth was I had been single for almost 2 years and I had met many guys in the Orlando area. As I went to the bathroom, I checked our favorite app and realized another gentleman that I had been talking to prior wanted to see what I was doing that night. I checked to see if the Brazilian had responded or sent any further messages, but he did not.
I ordered one final drink at the event. As you get to know me in this story more, you will not be surprised that I ordered the drink and then ended up spilling it a few minutes later when attempting to take a photo with some friends. At this time, I decided it was probably time for me to leave. I made my way to my car and continued entertaining messages from my social media and Grindr. As I got into my car, I decided to send another message to the cute Brazilian. If you have ever used these apps, you will realize, you typically do not send multiple messages in a row or you come off as that annoying person and you will quickly be blocked or deleted. I wrote a simple message "what are you up to". I received a response pretty quick that he was in the area but pretty tired. I continued responding to some of the other guys, but something inside of me really wanted to meet this one. Physically, he was very much my type and I think that I liked that I had to chase him a bit. As I was heading home, we were chatting back and forth and he advised he would want to see me and I thought for sure he would be coming over. I finally made it home and took a shower and prepped for the event that he would be stopping by.
I do think it's time to explain in the gay world, that it is typical we sometimes will hook up upon meeting each other on this app and typically we are using this app for sexual needs. I had put on a pair of gym shorts and something that was comfortable in order to meet this guy that I was excited to see. As I finished getting ready, I received a message that he was very tired and would need to go home. I was frustrated at this point and ended up sending one final current picture in hopes that he would come over. Needless to say, it was a bit of a sexual photo. He quickly responded that he was tired, but he now wanted to come over. He said he would be there in 20 minutes or so. I was excited, but I myself was getting a little bit tired as I had drank and also had work in the morning.
About 30 minutes later, I received a knock on the door. I opened the door and it was this man who had a very aggressive demeanor. I attempted to give him a hug, but it was a bit awkward. We both entered my room and immediately began connecting. I was shocked at our physical connection and his aggression in a way. He was very direct with what he wanted, but it was one of the most sensual experiences I had encountered in a long time. We were physical for almost an hour. He was so dominant and aggressive and that was something I found very attractive. He told me exactly what he wanted done to him and advised what positions he wanted me in for both his pleasure and mine. He was so giving sexually and did many things that were directed at pleasing me which I had not had someone do in a while. Most of the time, guys are more concerned at what is pleasurable to them, but do not focus on the other person involved. However, that was not the case this time. During this sexual encounter, he began kissing my neck and even my face. He would whisper things in my ear that we were very good sexual partners together and that he had not felt this good in a long time.
Before our encounter, we had described things that turned each other on. During this hour, we both continued doing these things to each other and it made the experience so sensual. Upon both of us climaxing, we laid together for about 15 minutes. We both cleaned up in the bathroom and made small talk that this was very fun and that it felt extremely good for the both of us. Unfortunately, again, in the gay world this is somewhat common. We normally will discuss how it was good and that we should meet again, but most of the time we move on with our lives with little response or communication.
As we exited the room, we walked through my living room and we were approaching the front door. I was planning to give him a small hug and let him know to reach out soon, but he stopped me and said, I want to know more about you. I was a little bit surprised and asked what he wanted to know. He said he just wants to talk and to get to know me more. At that time, it was almost midnight and I still had to work early in the morning. I advised him I was pretty tired and maybe we could catch up another day. He said he just wanted to talk for 10-15 minutes and then he would leave. I had never had a guy be so direct and was a bit surprised. We were nearing my kitchen and I said we could talk a little bit if that is what he would like to do. Trying to be clever and ensure this would not be an awkward situation, I advised him we could each ask 10 questions and we both had to answer the questions. I told him he could start. He first asked "What do you do for work?" I provided my answer to him and then asked him what he does. He smiled a little and said, I kind of have a weird profession, but I am trying to become a comedian. I made a joke that it sounded like he does not have a real job. He began laughing so hard and said he had never had anyone be so direct with him before. I smiled and said you were the one who wanted to talk and get to know me.
I then asked him "Where are you from?" He had told me he was from Brazil and then advised that he would take me soon since we have a pretty good connection. I made a joke that he was pretty cocky, but I liked it. I told him about being from the small town of Inverness, Florida. He laughed and told me he had never heard of that before, but since he was going to take me to Brazil, he would take a trip with me to Inverness. He could not pronounce it, and I had to explain how to say it several times. I then told him that the small town of Inverness hosts a pretty spectacular "Cooter Festival." I had to explain to him it was a festival about turtles. Honestly, you just need to Google it to see for yourself. We could not stop laughing through these few minutes.
His next question was very direct. He asked about my past relationships. I was not prepared to go into my major heartbreak that I had, but did tell him about my prior marriage, which was significant in my life as well. I was with a man for 7 years and we were married for one. I told him I was a 26 year old divorced man. He said he was happy I had told him. It became pretty serious at that time and truthfully I was a bit surprised I was explaining this to a man I had just met a little over an hour ago. There were times I hid that information for weeks or months when talking with guys.
We then discussed our favorite foods, favorite color, favorite vacations, and continued talking for an hour I quickly forgot which question we were on and I was loving just talking to you and seeing your passion and smile as you told me things about you. As time progressed, it was almost 2:00 in the morning. We had not moved from my kitchen, where I was sitting on the countertop and you were still standing.
I had told you that I really liked talking with you, but I think it was time that you left because I had to be up soon for work. I went to give you a hug and say goodbye, but you told me that I needed to walk you to the door and give you a proper goodbye because that would mean I plan to see you again. I followed your direction and walked you to the door. I gave you a hug goodbye and you kissed me on the cheek and said that you would wait to see me again. As I went to sleep that night, I could not stop but ponder how unique this evening was.
Four out of Five Stars
I enjoyed this heartfelt memoir about Brandon's connection with Junior. There was a passionate bond between them and they learned a lot from each other. Sadly, their time together was cut short when Junior was killed in a tragic accident.
This book is forthright and powerful. Because of discussions of sex and a few instances of drug use, it is only appropriate for adult readers. The story takes the form of a series of letters to Junior as Brandon recalls their time together.
There is an unpolished feel to the text. This seems appropriate for the way the story is told because who would go through and meticulously edit a heartfelt letter to someone they wished they could speak to one more time? I appreciated the author's honesty in revealing a beautiful and painful connection that changed his life.
If you enjoy reading memoirs that don't hold back, you will appreciate this book.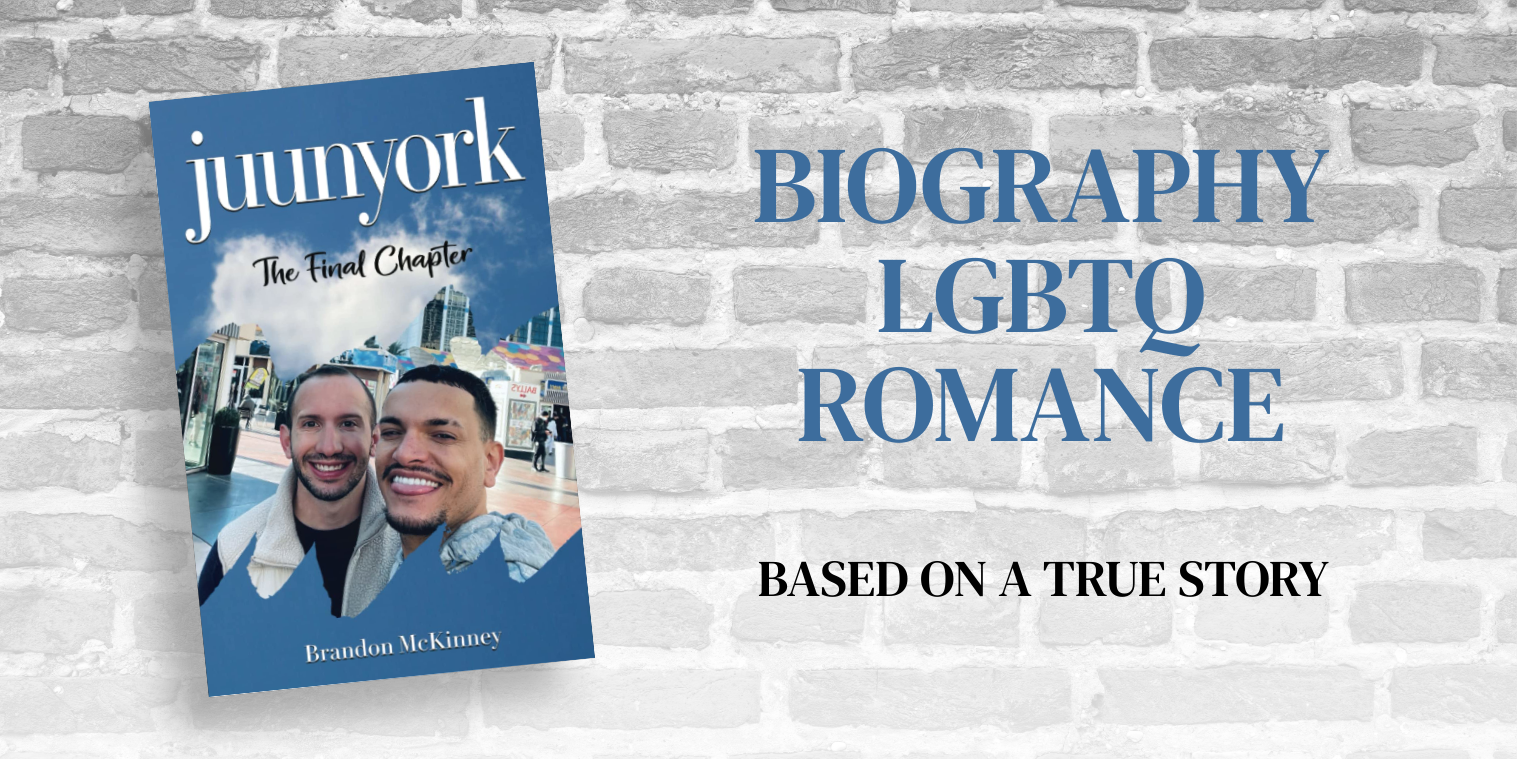 About the Author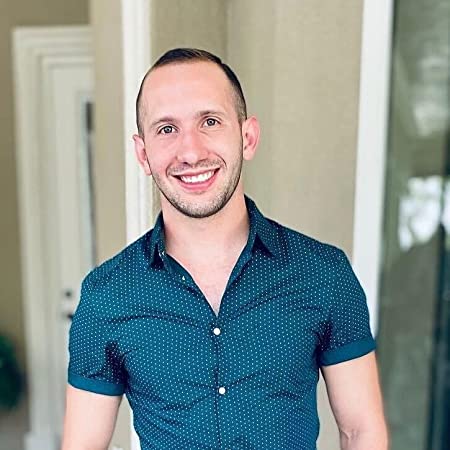 Brandon McKinney is a twenty-seven-year-old currently pursuing his master's degree in global strategic communications. He obtained his bachelor's degree in marketing from the University of Florida. He is a Florida native. He loves traveling, animals, and hopes to one day have a big family. In his spare time, he is active in many sports leagues in the Orlando area. This is his debut novel.
Contact Links
Purchase Link