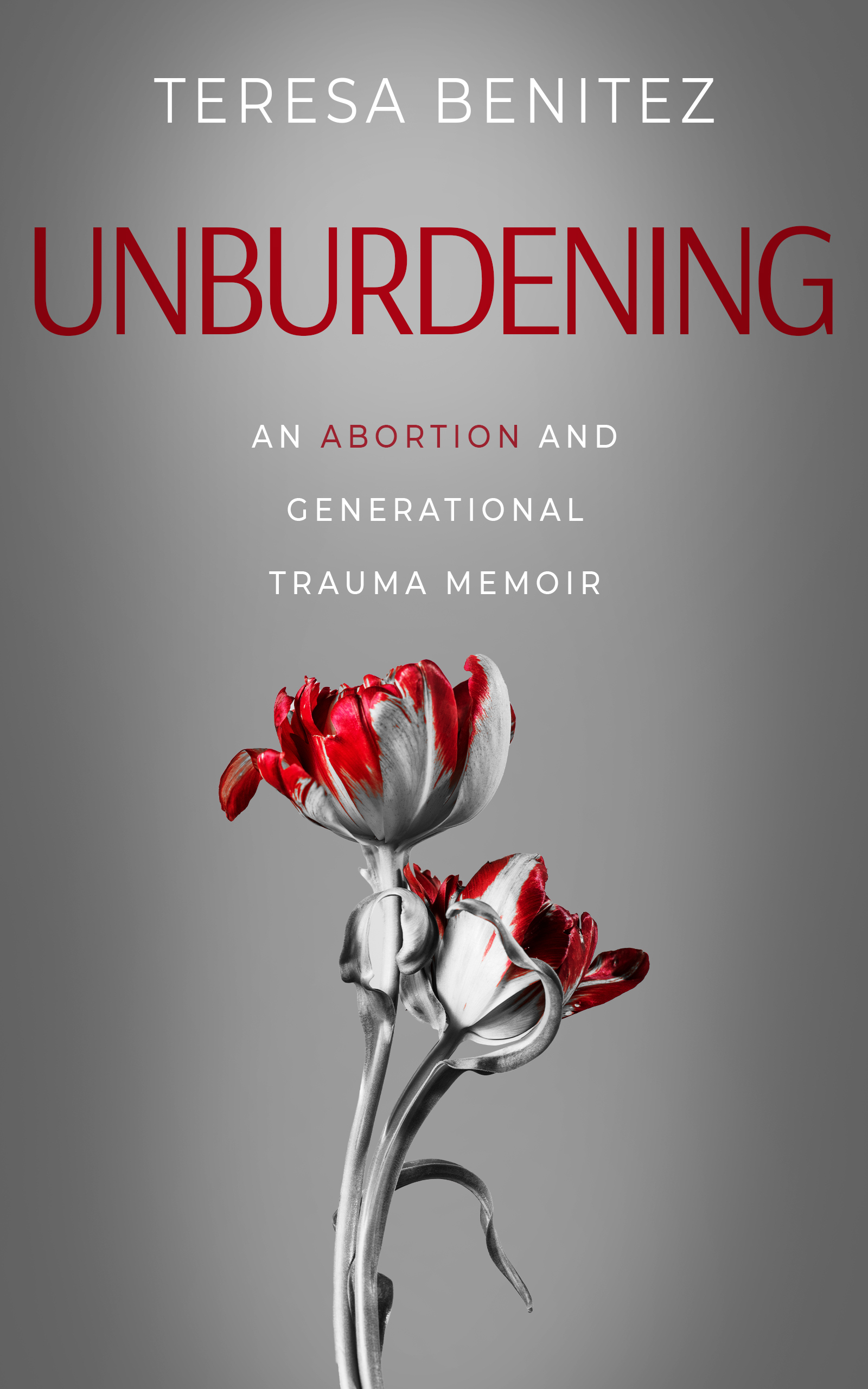 Memoir
Date Published: October 4, 2022
Teresa Benitez—an engineer, doctor, and professor—had three abortions between 2004 and 2022. Although she was against abortion until 2004, her first pregnancy awakened her deepest fears: was she good enough to raise a family? Or would her unresolved childhood trauma, and resulting mental illness, render her incapable of love?
In Unburdening, each pregnancy termination is meticulously described. The aftermath of each abortion is explored, including the mystifying blend of relief and distress that often remains after the procedure is over.
A moving memoir infused with poetic prose, Unburdening is a story of motherhood, abortion, and mental health. It delves into generational trauma, survival, love, self-forgiveness, and healing.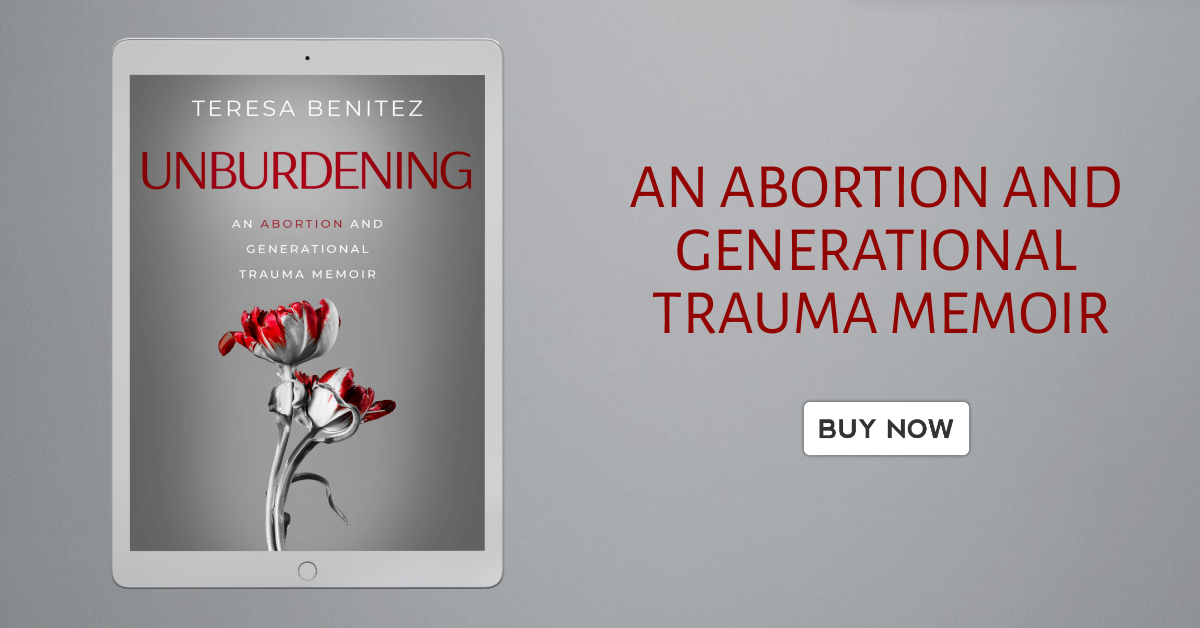 As a teenager, seeking for love elsewhere
"I wanted someone to show me that I mattered. I sought approval. I longed for it. Maybe even for love. But I did not know what love was. I did not know when the attention received was positive. When I looked good, I was noticed. And when I was drunk, I did not bother to scrutinize the type of attention that I was getting. So, I concluded that I needed to look physically attractive and collect bottles at will. This way, they, whoever "they" were, would smile at me, love me, dance a slow song with me, my face on their shoulders, our breathing melodic, our hearts in sync."
Review
Rating: Five out of Five Stars
This book is at once a difficult read and a hopeful journey. Although the author and I are very different people professionally speaking and I have never undergone an abortion, we nonetheless share similarities in our family backgrounds, particularly when it comes to our fathers.
Both Teresa's father and my father were college professors, and both were men who encouraged and indulged their daughters in some ways while tuning out uncomfortable and traumatic events in their daughters' lives because such events were too difficult for them to look at head-on.
Teresa's father took her for a follow-up procedure at the clinic when the first procedure was discovered to be incomplete but was unwilling to discuss what was going on in her life. He instead took her out for a meal and tried to turn the conversation to subjects such as an upcoming trip to Paris.
Similarly, when I was eighteen years old, I tried to tell my father I had been sexually assaulted. He admonished me that I should not have been out after dark alone and should not have gone anywhere with someone I didn't know very well. I told him never to speak of the incident again because I'd deny that I'd told him anything. I gave him a packet of corn seeds to plant in his garden and said I'd see him later.
My mother was not physically abusive like Teresa's mother was to her. However, my parents yelled a lot. It bothered me and I vowed never to yell and lecture if I had kids. When I found myself doing the same thing to my son, I felt like the worst person in the Universe.
Obviously, I felt quite a connection to this book. It is extremely well written and illustrates the harms that not only physical abuse but feeling rejected by one's family can have, even years later. I related very well to Teresa's description of seeking acceptance and fulfillment outside myself through self-medication and doomed relationships with emotionally unavailable or abusive men.
No matter how one feels about abortion as a personal option, Teresa's book illustrates why keeping the procedure safe and legal is necessary. Her story also personalizes what might seem a vague and incomprehensible issue to some people. I grew up hearing the lie that the only women who had reason to seek an abortion were "loose women." As I've gotten older, I've learned that there are many reasons why abortion might be the best option. I've also learned that many "loose women" are promiscuous because of low self-esteem and past trauma.
While some parts of Teresa's story could be triggering for readers who have experienced abuse, I found myself connecting with the author. She is forthright and honest in revealing her difficult story. This book contains powerful lessons for readers from all walks of life to learn and benefit from. I am pleased to give Unburdening five out of five stars.
About the Author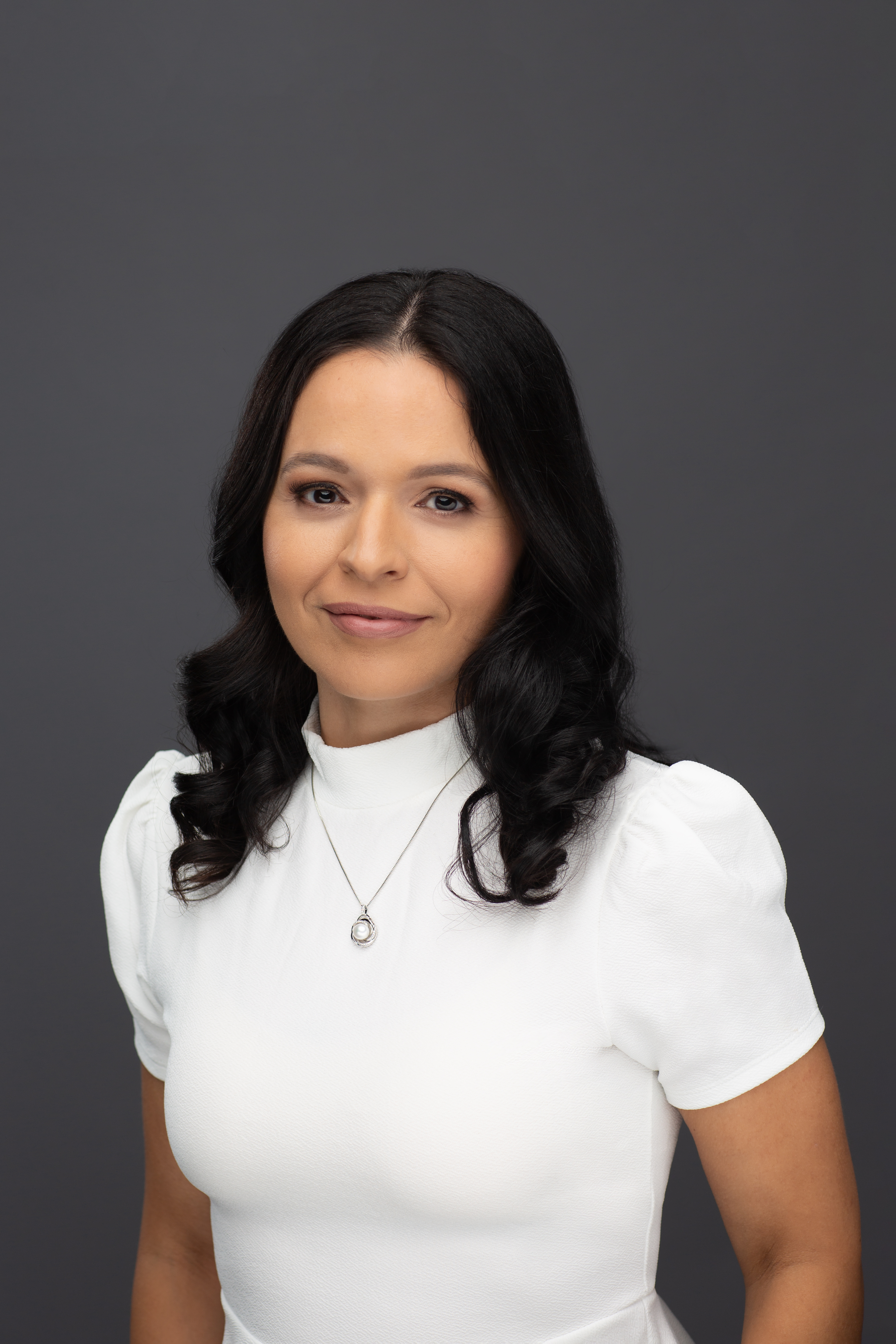 Born in Puerto Rico in 1984, Teresa Benitez has a B.S., M.S., and Ph.D. in Mechanical Engineering. She was an engineering professor for nine years. Teresa currently lives in Gainesville, Florida, with her ten-year-old daughter and three cats.
Contact Link
Purchase Link