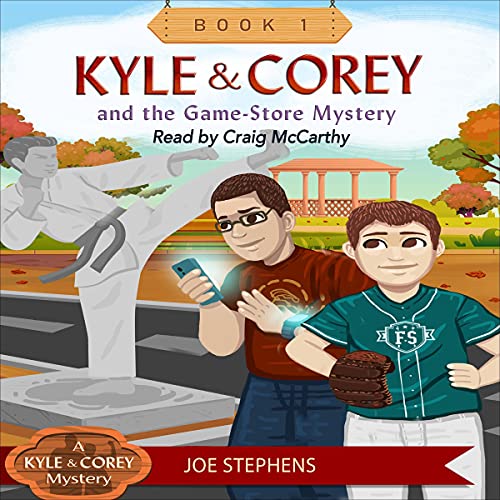 Middle grade/Y/A Mystery
Date Published: 6/25/21
Publisher: Covefe Press
Brothers Kyle and Corey Holley (15 and 12) live Brothers Kyle and Corey Holley live in Fairly Springs, a small southern beach town. Kyle is a budding engineer; Corey is impetuous, funny, and baseball-crazy. Like most brothers, they fight often, but they also solve crimes. When the town experiences a rash of home robberies, Kyle and Corey decide to investigate. They learn that in each robbery, the thieves stole a high-end desktop computer.
Why? What are they looking for? And how soon till they find it? Other complications include Corey's wheelchair-bound math tutor, Kyle's after-school job in a local video-game store and a revolutionary new video game launching soon. Kyle and Corey: Brothers. Best Friends. Detectives. They don't go looking for trouble; it has them on speed dial!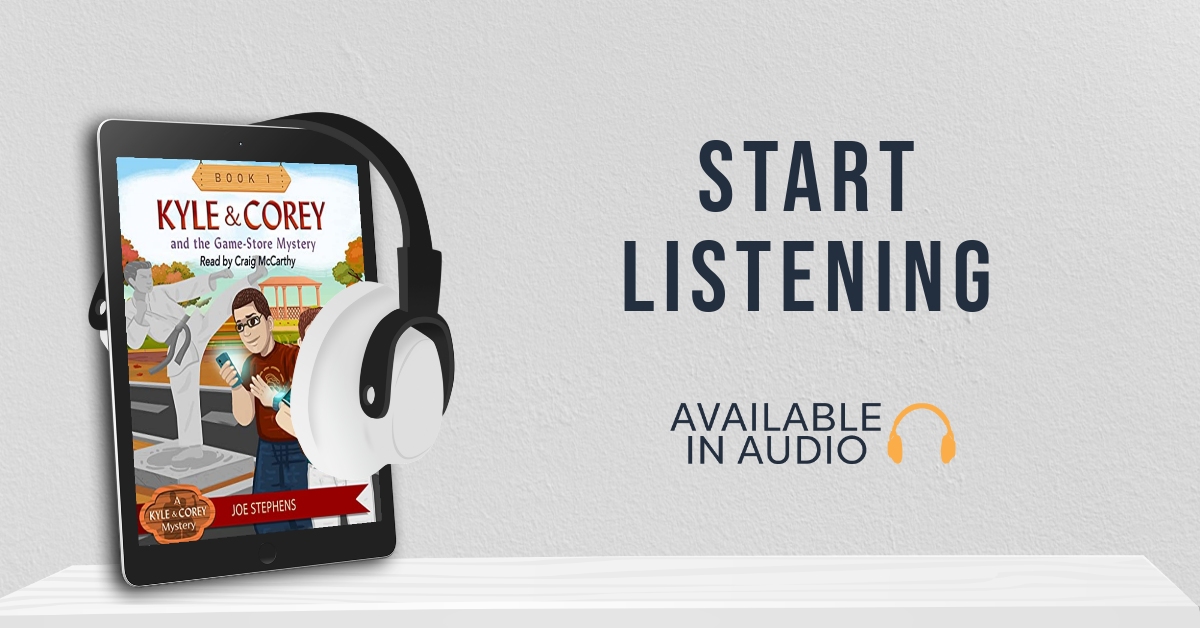 Review
Overall, I very much enjoyed this story about two young detectives solving the mystery of what is happening at a local game store where older brother Kyle takes a job. The store pays employees in cash, which is sketchy from the start. Kyle is reluctant to leave because he likes his job, but he is certain that their operations aren't entirely above board. As well, there has been a rash of robberies in town. Could the robberies be connected to the shady operations at the game store?
Kyle and Corey are believable protagonists. Each has his own unique personality and they are very different from each other. At times they clash, but their differences also allow them to see perspectives that the other might miss. They are accompanied by an interesting cast of side characters to add variety to the story.
The story was written for a young audience, but mystery lovers of all ages will be engaged by the strange goings-on at the game shop. The plot moved along at a nice moderate speed, neither becoming bogged down in details nor attempting to match the frantic pace of an action movie. The author hit a "just-right" Goldilocks zone with timing.
The only complaint I have about the book is something that causes me to knock a star off any rating no matter how much I enjoyed the story. I was bothered by the scene where Kyle's mother gives him the side-eye for wanting another helping of potatoes. It was previously stated that Kyle is "a little bit chubby."
Evidently, Kyle's mother's intention is to encourage weight loss. Parents who do this sort of thing think that their behavior is helpful, but it actually encourages the target to develop a troubled relationship with food and their body that can cause a lifelong struggle. I became bulimic at twelve years old. At nearly fifty-seven, I still fight with my abusive life partner ED (stands for Eating Disorder) on a daily basis.
On a more neutral note, I wonder if most school lunches really are awful or if this is a trope that authors include because they find it humorous. The lunches at the schools I attended were nothing stellar but they were certainly edible.
I give Kyle and Corey Game Store Mystery Review four out of five stars. You don't need to be a kid to enjoy this engaging story.
About the Author
JOE STEPHENS has been a fan of boys' adventure books all his life, and in this, his first series book, he's created two boys as memorable as Frank and Joe Hardy. He has a background in education and has also visited more than thirty countries while pursuing his passion for scuba diving. He lives in Georgetown with his growing family and three thoroughly spoiled cats.
Contact Links
Purchase Links